The iPad 1 Other Repairs 
Express iPad Repair Services Sheffield, South Yorkshire.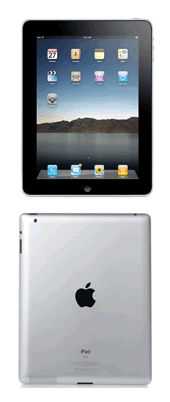 Faults Repaired:
Replacement Battery
Power Issue
Reception or Signal Issues
Faulty Dock Connector
Damaged Home Button
Broken Sim Card Holder
Damaged Speaker
Damaged Microphone
Broken Camera
Damaged Volume Adjuster
Damaged Silent Switch
Liquid Damage – click here
Damaged Back Case
Broken Headphone Socket
Damaged On/Off Button
 When it comes to an iPad repair it pays to trust a brand that deals exclusively with the product.
As the Apple brand gains popularity there are more and more local computer repair shops that will now repair your iPad. Most companies have little or no experience with Apple products and many times we see poor quality repairs that are brought to us after failed repairs else where, or home repairs.
The iPad is not an easy fix. There are many things that can go wrong when performing this repair. also many repair shop use low quality fake parts made in china that don't really look or feel like the real thing. If the repair of your iPad screens too good to be true its probably a fake screen, or part. Here at Express iPad Repair we only provide original or the highest quality aftermarket parts for all out repair. Our technicians have been repairing Apple products for over 10 years so we have plenty of experience in this area. We also offer a full money back guarantee on our repairs, parts, and service.  For a professional iPad screen repair, or general repair theres only one company to keep in mind! Express iPad Repair.